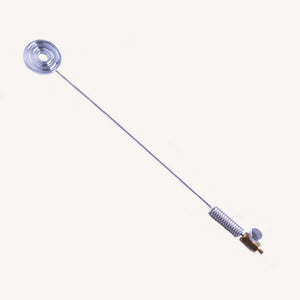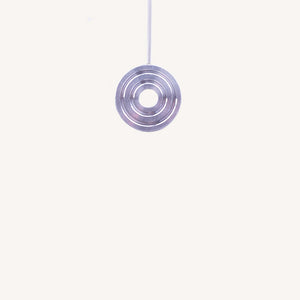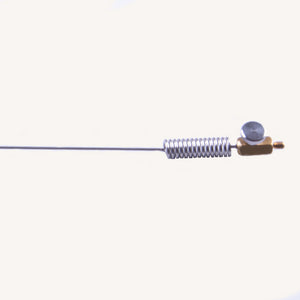 Description
This MT Bio-Tensor's Aluminum-alloy ring designed by Iris Bat - Shlomo, an expert therapist on the Master Tapping technique.
It serves as an exchange part and can be replaced for purposes of diversity.

The 30mm ring, designed with the Waves symbol that representing one of the strongest forces on earth. a metaphor to be more peaceful in life, and not allow life to make you stagnant no matter the circumstances.

This designed device helps the patient to become emotionally open to treatment by energy test.

The spring at the edge of the Antenna allowing better control of the device movement and prevents muscular fatigue in maintaining the stabilization of the device.
Note!
These Bio-tensor's Exchange Parts fit ONLY our MT Bio-Tensor collection. Please do not buy or try to use them with other handle sticks.
Please check out our MT Bio-Tensor Collection: